Affordable Dental Care in Winfield, MO
At Dentistry of Winfield, we believe it should be easy for everyone, regardless of their budget, to get affordable dental care. We offer a number of different payment options for both insured and uninsured patients, so you can worry less about your treatment costs and focus more on having a healthy, happy smile.
We accept:
Cash (5% discount for those paying in cash in full)
Check
AMEX, Discover, MasterCard & Visa
Dental Insurance
FSAs & HSAs
CareCredit® Financing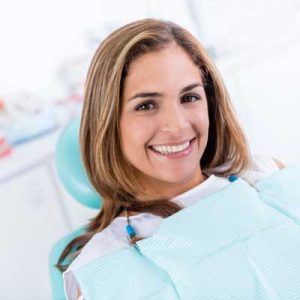 Dental Insurance
Dentistry of Winfield is an insurance-friendly practice. Whether we are in-network or out-of-network with your plan, we'll look for ways to make the most out of your benefits and we'll file your insurance claims on your behalf.
To check your coverage at our dental office, contact our office and one of our team members will be able to help you out. We kindly ask that you bring your insurance card with you to your first appointment and that you notify us of any changes in your plan so we can maintain up-to-date records.
Dental Payment Plans
Whether or not your dental expenses are expected, we understand that paying a large upfront cost can sometimes feel like a burden. We are happy to accept CareCredit® patient financing to help you divide up your out-of-pocket costs into smaller monthly payments.
To get started, visit the CareCredit website to fill out the easy application. You'll receive a credit decision almost instantly, and you can choose from their different plan options, including those with zero-interest or long financing periods.
Dental Savers Plan
We have an in-house dental savers plan (DSP) to help our patients save on their dental care. If you're uninsured, or your insurance coverage is lacking, our DSP is a budget-friendly way to stay on top of your oral health. With an affordable yearly enrollment fee, you'll have access to 2 free exams, 2 cleanings, and a set of X-rays, as well as discounts on additional treatments and services. Enrollment is easy and we won't surprise you with any hidden fees or copays. Call our office to learn more or fill out our DSP form to get started today!
With routine dental care the DSP practically pays for itself! The annual enrollment fee is $349 per adult and $199 per child.
Our Dental Savers Plan Includes:
2 Dental Exams
2 Teeth Cleanings
1 Set of X-Rays
2 Emergency Exams (if Needed)
20% Discount on Additional Treatments
No Copays
No Deductibles
No Denials From Pre-existing Conditions
No Hidden Fees
In the presence of periodontal disease, members will receive 20% off scaling and root planing therapy as well as 2 free periodontal maintenance appointments.